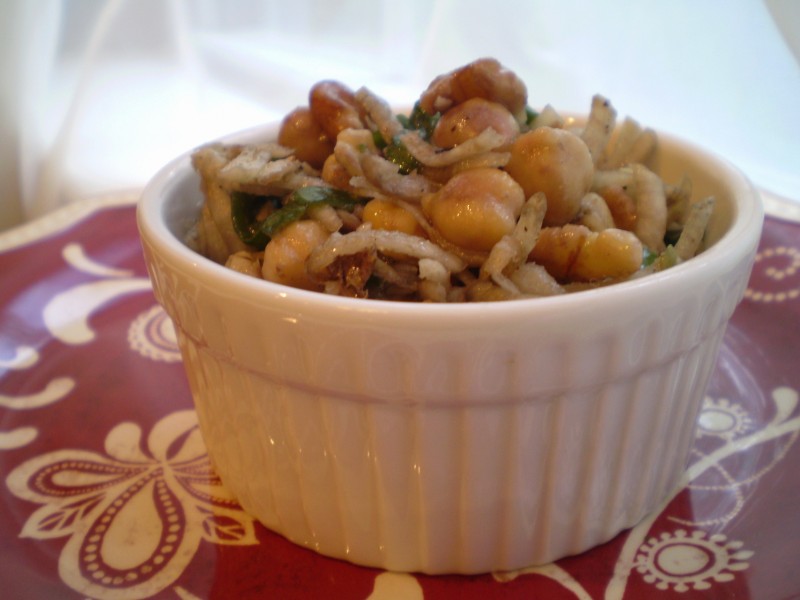 Yield: 4-6 servings
I had a dual inspiration for this salad: the wildly popular Beet Muhummara in my Blooming Platter Cookbook and an eye-catching bunch of white beets grown at my favorite local farmer's market, Stoney's.  Essentially, I used similar ingredients to the Muhummara—beets, cumin, walnuts, etc.—combined into a salad with the addition of chickpeas.  True to their description, the white beets tasted just like their red relatives, but without the counter-, cutting board- , and lip-staining properties.
Juice of 1 small-medium lemon, about 2 tablespoons
2 tablespoons olive oil
1 teaspoon tamarind syrup or pomegranate molasses (available at Middle Eastern markets or online)
1 medium clove garlic, minced
1/2 teaspoon ground cumin
1/2 teaspoon paprika
Sea salt and freshly ground black pepper
Approximately 1 1/2 cups grated beets (unpeeled); about 6 small beets, grated in a food processor (I used white beets because our farmer's market was very excited about having grown them this year, but use any color you have)
1-15.5 ounce can chickpeas, rinsed and drained
1/2 cup thinly sliced spring onions, green parts only
1/2 cup walnut pieces
In a small bowl, whisk together lemon juice, olive oil, tamarind syrup, garlic, cumin, paprika, and salt and pepper to taste.  Set aside.  In a medium bowl, combine grated beets, chickpeas, spring onions and walnuts.  Drizzle with dressing and toss gently to coat.  Check for seasoning and adjust as desired.  Serve immediately or, preferably, chill for at least an hour for flavors to marry.