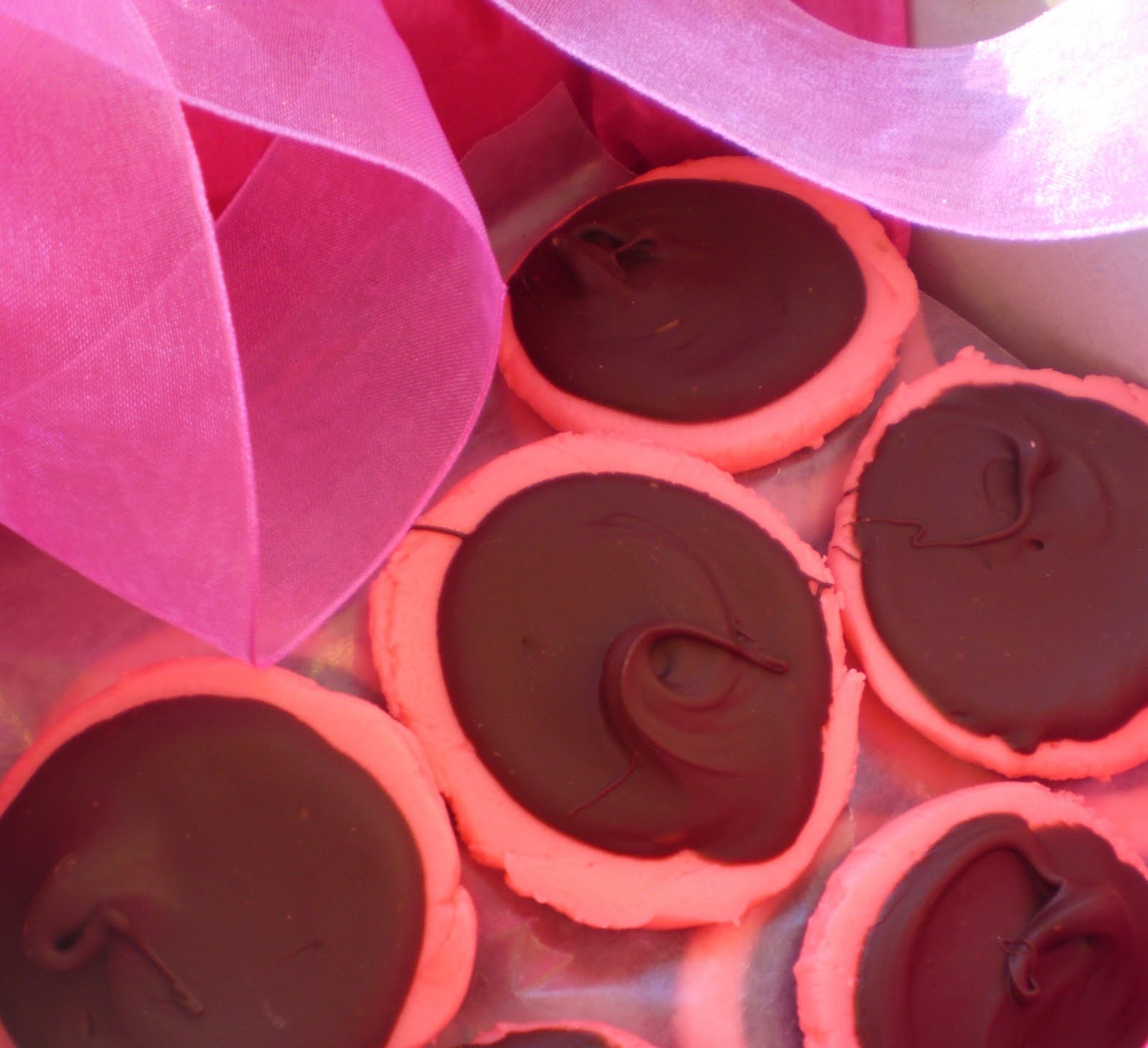 Each day this week, I am featuring 4 of my favorite Blooming Platter Valentine's treats from the past and one brand new one which I'll post about mid-week, as it may require a quick trip to the grocery store.
I am always surprised when someone says they don't care for peppermint and chocolate together, as I think it is a divine marriage of flavors, perfect for Valentine's Day.
If you agree, you will love my Vegan Peppermint and Chocolate Patties.  I created these easy and beautiful treats in 2011 to share with our beloved IB and fine arts assistant principal.
I apologize that my photography wasn't better way back then, two cameras ago, but I think you can get the delectable idea.