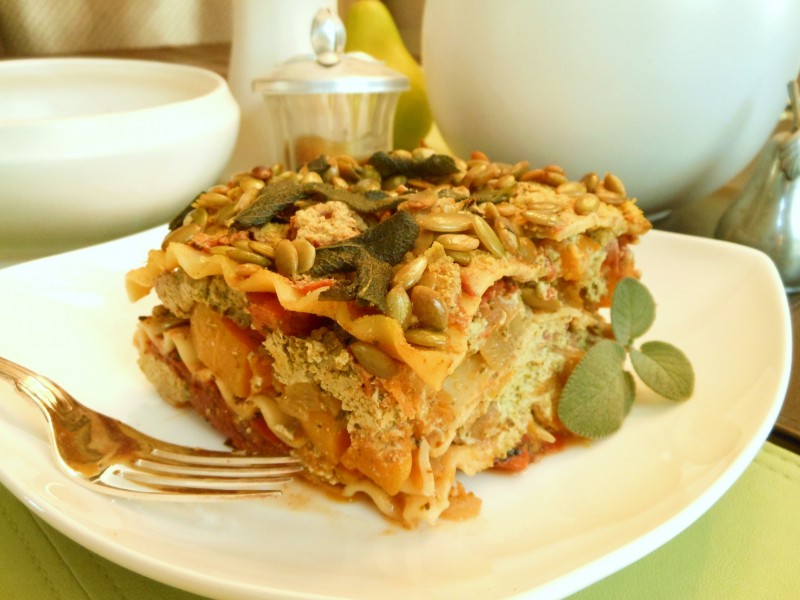 For my first two "Countdown" posts–Day 7 and, now, Day 6–I decided to address the Thanksgiving main dish, as it can be the trickiest for vegans, it seems.  Nothing against "Tofurky" necessarily, but it has never been what I craved to grace the center of our Thanksgiving buffet.
This dish, on the other hand, is, to me, Thanksgiving personified.  A rich and creamy–but healthy!–layered amalgamation of many of my favorite flavors of fall, this lasagna is THE BEST I have ever eaten, much less created.  Wait, I think it's the only lasagna I have ever created.  I guess I figured I just couldn't do any better!
This link will take you to my original post which includes a hyperlink to One Green Planet who generously published the recipe.  Your soon-to-be favorite lasagna is just two clicks away!