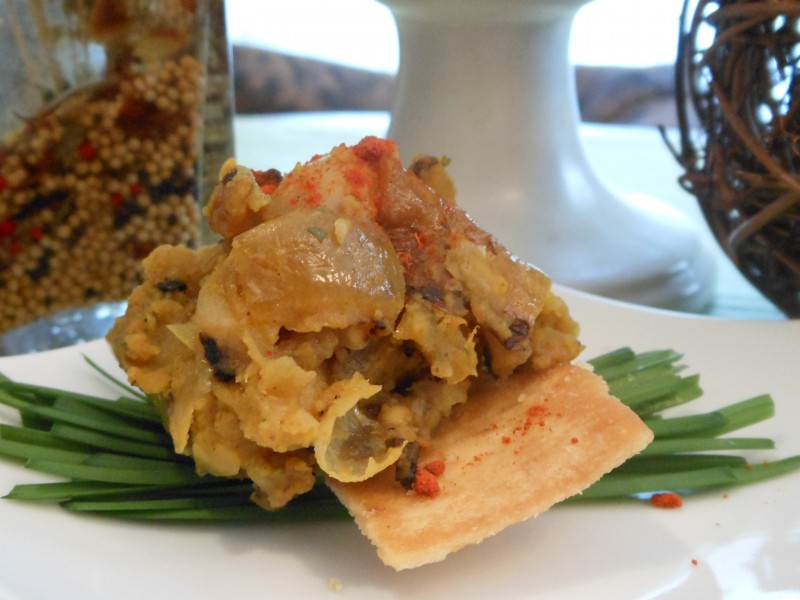 What would I do without my indoor grill pan?
This recipe is just one more reason why I love that pan so much.  It is so basic: just a cast iron square grill pan by Lodge. But it transforms humble ingredients like early fall eggplant into magic.
Smoked paprika in the dish and sprinkled on top plays off of the char grilled caramelization of the veggies just perfectly.  And the golden colors of the spread personify autumn to me, while the bed of fresh chives are the perfect fresh green counterpoint.
Speaking of colors…can anyone find the back of our beautiful brindle Great Dane, Minnie, in the photo?  Whenever there is food around, that girl is never far away!
Find the easy recipe HERE at One Green Planet.