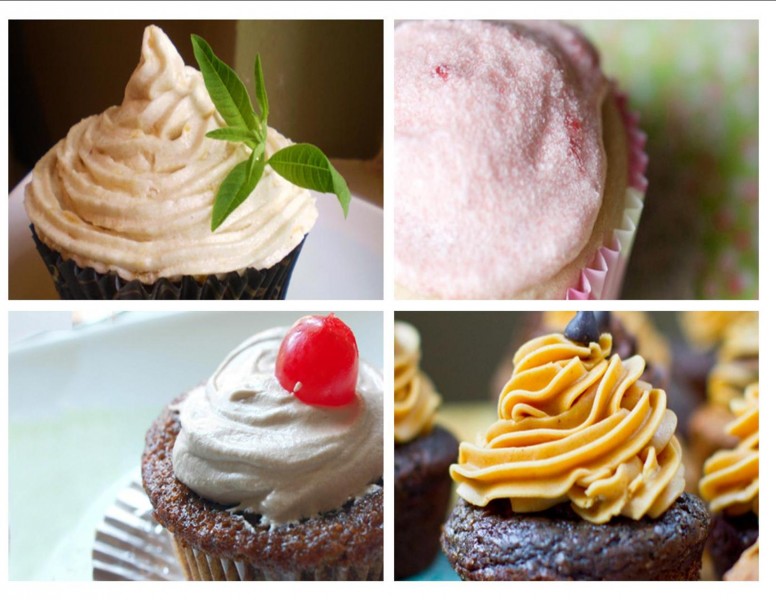 Spry
magazine is America's largest health magazine, reaching 9 million readers via 600 newspaper partners across the US including the
New York Daily News, Denver Post
and
LA Times
.
As I was told when they contacted me, "Think Parade or USA Weekend with a health and wellness focus."   The focus is positive, inspirational messages covering nutrition, fitness and beauty.
A while back, they contacted me about including my
Vegan Peaches-and-cream Cupcakes with Peach Butter Whip Frosting
in
"Spry Serves Up,"
a feature of "best vegan cupcakes" on their companion website
SpryLiving.com.
It is"an extension of the print publication as well as a highly trafficked stand-alone health and wellness hub offering fresh daily content, an enormous healthy recipe database, health and wellness resources, inspiring stories and more. We currently have 7 million unique visitors (and growing) per month."
I'm honored to be included in their list of  "bests" and thrilled to be able to share the link with you where you will find not only my photo and recipe, but about 10 other vegan irresistables.  I have my eye on the Champagne Cupcakes in particular.  I have seen those made on Cupcake Wars and wondered if they really taste like Champagne, which I adore.  And I pledge to find out…soon!
Thanks to writer Haley Marshall and to Spry magazine and SpryLiving.com for including The Blooming Platter in their line-up!