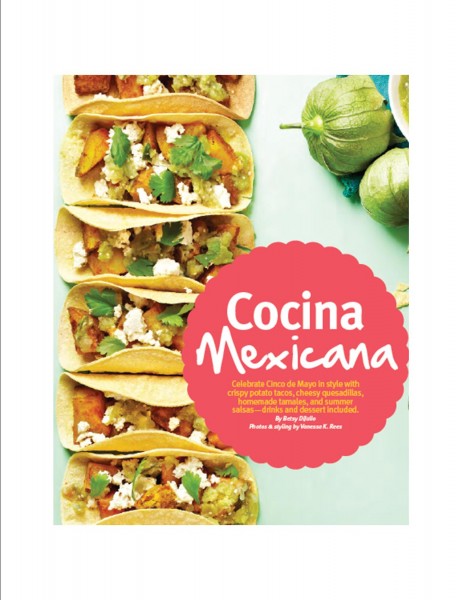 If you are gearing up for a Cinco de Mayo feast tonight or tomorrow, May 5, the actual day of the celebration–or if you are just Jonesin' for some delicious vegan Mexican food–I invite you to visit VegNews online where you will find three more of my recipes to complement those featured in the May print edition of VegNews Magazine.
There wasn't room for all of my creations, so just click on the link above, here or on the individual links below to go straight to Mexican food Nirvana with:
Bean and Corn-Stuffed Poblano Peppers

Here, baked chile rellenos meet chiles en almendra (almond sauce). The delectably creamy white sauce is the perfect complement for spicy salsa cruda.
Eggplant and Portabello Enchiladas with Paprika-Lime Cashew Cream
Fresh summer and sundried tomatoes transform into a tasty sauce for these addicting enchiladas.  And everything is better with cashew cream, no?
This sexy and refreshing sunset-colored sangria is almost too pretty to drink. Almost.
Ole, ya'll!
[Photo Credit: Vanessa K. Rees]