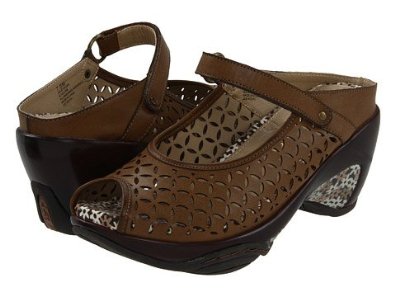 Back in July, I shared my then new discovery: J-41–Adventure On vegan shoes with their Jeep technology and cool styling.  I still wear them every day to walk the dogs…I even wore them with a cute dress to school on Friday!  My husband thought  the ensemble looked great.  And he wishes that the company made shoes for men.  But, alas, it's a chicks only thing!
Now that it's September and school has been in session for a week–I'm so lucky…I LOVE my students!–I've been thinking less about summer hiking and more about how to look stylish in work clothes while keeping my tootsies comfy with a lot of standing and walking on hard surfaces every day (think linoleum over concrete).
Fortunately for me, J-41 makes vegan dress shoes that aren't too dressy or expensive.  I was giving up hope after a fair amount of online searching until I thought of revisiting J-41.  I mistakenly thought they only make athletic shoes.  Wrong!  There were several options to choose from; I selected the Jolie Vegan Wedge with a sexy little peep-toe, and their characteristic tiny floral pattern.  I also love the cutouts.
Though the shoes have a little bit of a "cloggish" feel to them, I don't think they look too "hippy-ish." Do you?  Why do shoe manufacturers think that vegans want to either wear 1) the 21st century equivalent of "earth shoes, " 2)  RIDICULOUSLY high caricatures of a platform shoe, or 3) super high end designer shoes?  (Don't get me wrong in regard to the latter…the mind is willing, but the pocketbook isn't!)
These were around $70 on Amazon–so easy and no shipping charges!