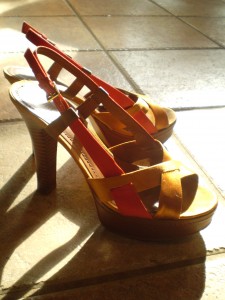 What does a vegan wear to the VB-SPCA Fashion Show which just happened to be in April, National Recycling Month?
Sassy Nine West vegan shoes of course!
These were "recycled" from one of my favorite consignment stores in Virginia Beach: Worth the Wait.
If you're not a consignment shopper, maybe these shoes will convert you!