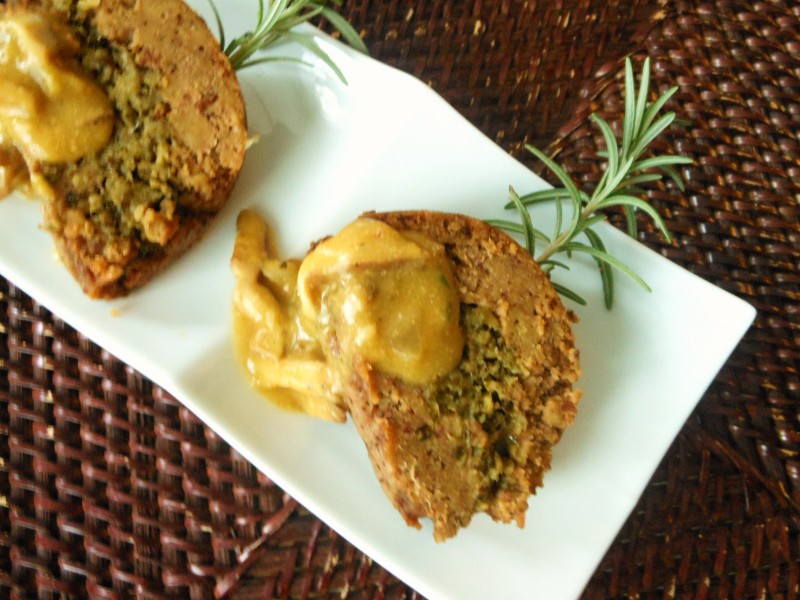 You will love my whimsical and novel take on a standing rib roast.
When I got the idea–in response to my aunt serving an actual standing rib roast for her holiday meal–I could find no other vegan standing rib roasts online, so I had fun creating my own.
Baked in a bundt pan with rosemary sprig "bones," my version was just featured on the inimitable Nava Atlas's Veg Kitchen website.   "Like" VK on Facebook HERE.
It takes just a little more time in the kitchen than what most of us would prepare for a weekday meal, but it is perfect for a holiday–say, Easter or, of course the winter holidays–or a dinner party.
Just follow the link to my tasty and easy, but impressive, recipe for Vegan Standing Rib Roast with Shiitake and Kale Filling and Shiitake Gravy with your tongue firmly in your cheek!