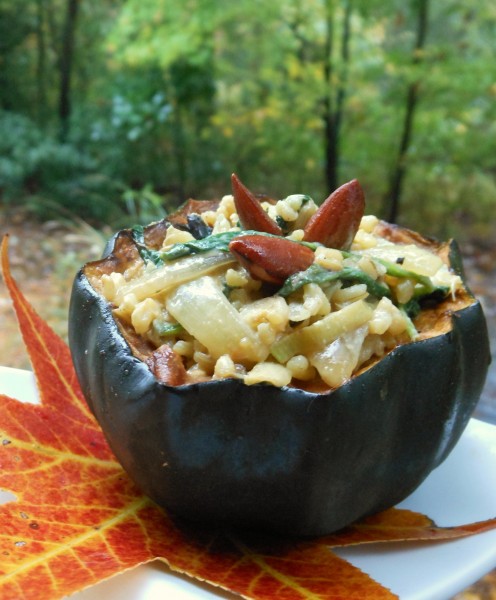 For the next week leading up to my favorite holiday of the year–a feast that embodies the grateful life–I am going to post some of my favorite Thanksgiving dishes, one per day.
My hope is that you might find them to be perfect embodiments of how much we have to be thankful for.
This recipe for acorn squash stuffed with a creamy stovetop rice-and-greens casserole seems to be a favorite of the generous folks on Pinterest, and is so lovely–presented in it's own edible bowl–that it could easily be the centerpiece of your Thanksgiving meal.  But whether your serve it as an entree or one of the many sides that seem to characterize this holiday, it is sure to be a crowd pleaser!