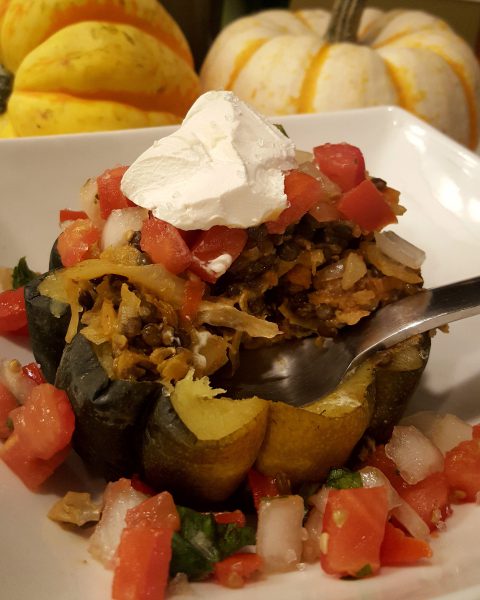 This was my delicious, lo-cal dinner on a recent autumn evening.
No real recipe, but one big secret: while my acorn squash roasted, I cooked a few french lentils and mixed them with sauteed onions, carrots, and, wait for it… shredded cabbage(!), all seasoned up with cumin, smoked paprika, and sea salt. Yummm!!!!!
Lentils are somewhat high in calories because they are nutrient dense, so I added additional bulk, nutrition, fiber, texture, and flavor with almost no-calorie cabbage.
I topped the beautiful little mound with pico de gallo and a dab of vegan sour cream. What a beautiful meal enjoyed on the deck in this cool weather with a glass of even cooler Prosecco.
#vegan #veganrecipes #veganfood #veganfoodshare #veganfoodporn #plantbased #plantbasedrecipes #plantbasedfood #plantbasedfoodshare #plantbasedfoodporn