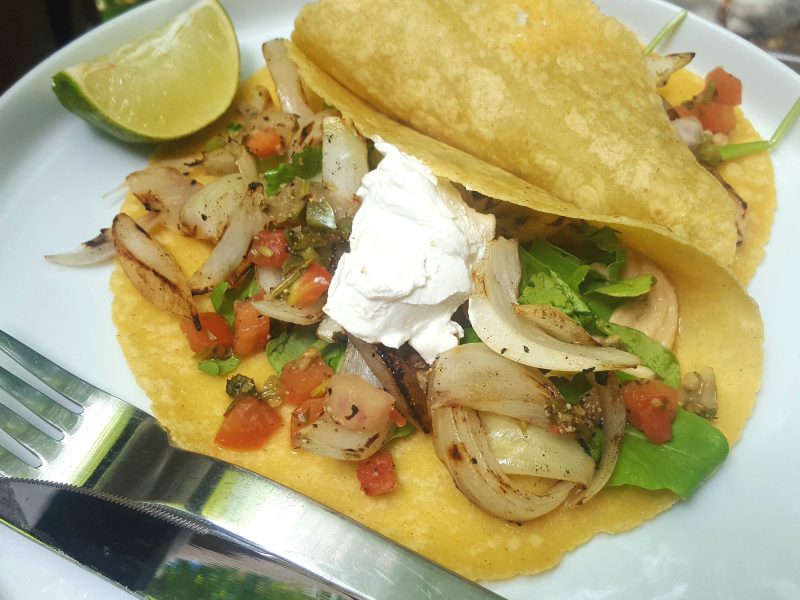 Grilled Onion Tacos (vegan)–oh, wow!
These are fast, inexpensive, nutritious and, perhaps best of all, a rave in the flavor department.
I heard about onion tacos recently when I caught the tail end of Splendid Table, so I have no idea how the cookbook author made hers or who she was. But here is how I make mine:
I warmed two corn tortillas, spread each with a tablespoon of garlic hummus, piled in some arugula followed by freshly grilled onions– though sauteed or roasted would be great too), pico de gallo with plenty of cilantro, a dab of vegan sour cream, and plenty of lime on the side for squeezing over.
I wouldn't change a thing, but riff away. They were exactly what I craved after a 4-mile Beach Walk.
Happy Sunday!
#vegan #veganrecipes #veganfood #veganfoodshare #veganfoodporn #plantbased #plantbasedrecipes #plantbasedfood #plantbasedfoodshare #plantbasedfoodporn