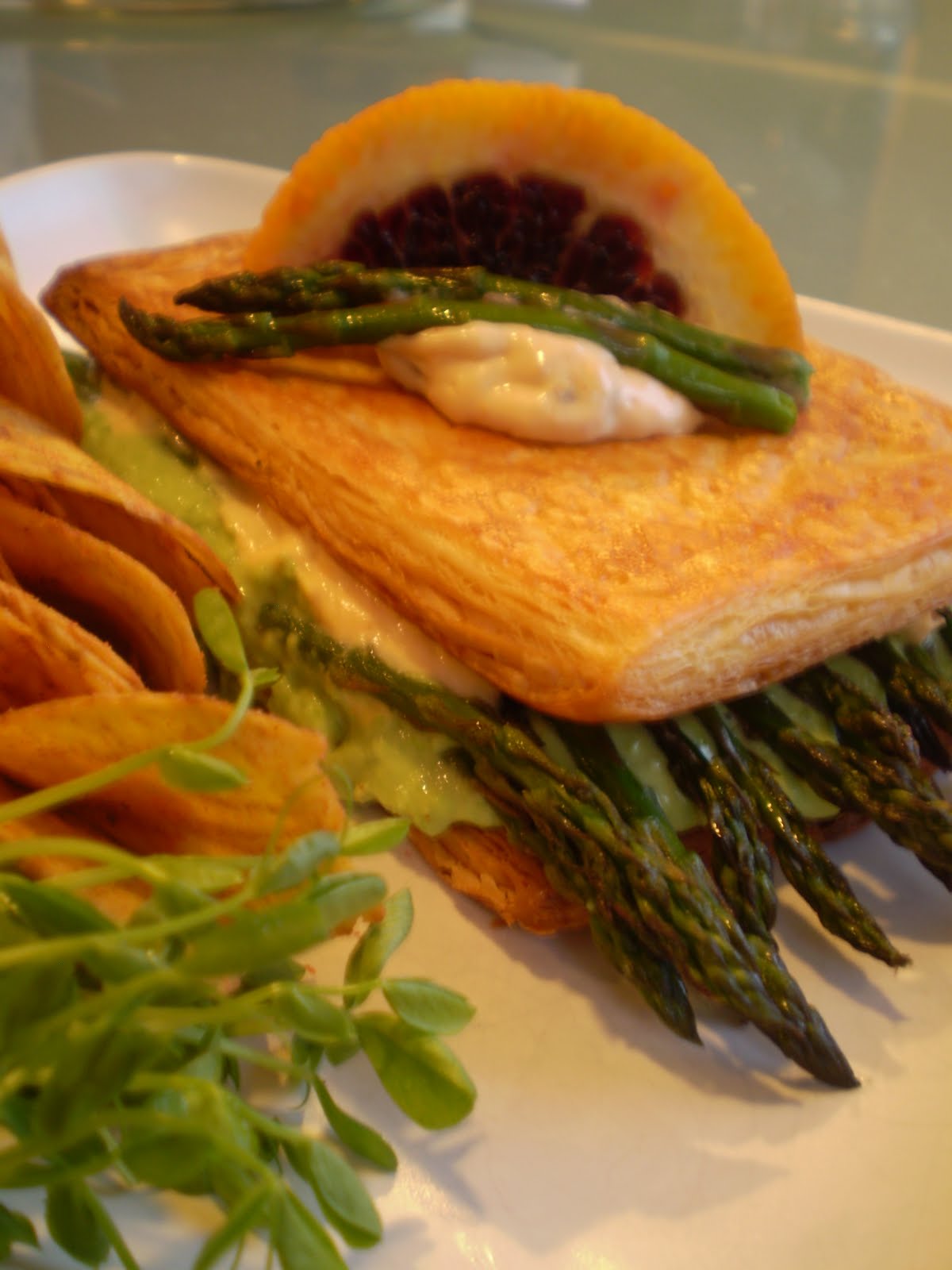 It finally feels like spring though, don't get me wrong, I adore winter with its bare bones and harsh beauty, but it is nice to step outsdie without my body tensing up.  Actually, it does in a kind of conditioned response, but then relaxes again immediately.
So, with spring veg like asparagus on my mind and St. Patty's Day tomorrow, I thought I'd re-post a Vegan Puff Pastry Sandwich Filled with Roasted Asparagus, Green Pea Hummus and Vegan Orange-Chipotle Mayonnaise that I created one year especially for the occasion, and a delish mint-chocolate Vegan Grasshopper Pie, kindly posted by Tofutti, that I created another year, also for this greenest of holidays.
Yes, with its layers, the sammie is a little more effort than the typical BUT it is worth it.  And you can whip up the humms and mayo in a flash while the asparagus roasts and the puff pastry bakes.
Get your leprechaun on!