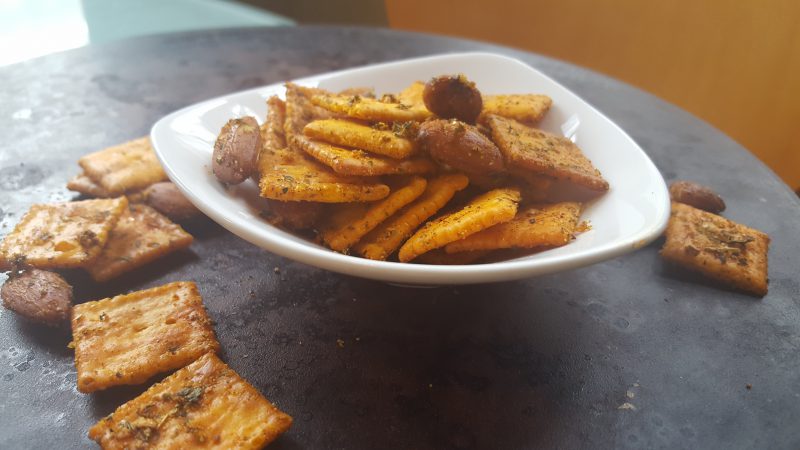 Every year of my life, until my mother passed away, I was in my parents home for Christmas. And every night before I was due to fly home, my mother would be up late–me often with her, though I tended to give out earlier than her even more intrepid and tenacious self–in the kitchen making a treat for me to take on the plane. It was either Chex Mix, which she called Texas Trash, or her famous almond butter toffee.
After Mama died, my father and sister were supposed to come to Virginia to celebrate Christmas with me, and both times there plans fell through. The first year, which was 2 years ago, they both got sick. This year, they got snowed in.
But, Tammy Wells, my best friend since 3rd grade, who was, like me, also recently widowed, came on Christmas Day to attend Bob's and my open house for 35 beloved people in our lives, and spend the week. It has been a glorious will we end up hiking in the freezing cold, happy hours and tea with friends, dinner with Bob's family, yoga, and more.
She is leaving at 6 this evening, flying back to Mississippi, so I had to uphold the tradition of my dear Mama, whom one of my friends dubbed the Genius of Christmas, and make Tammy  a treat for the plane.
I love Chex Mix and almond butter toffee, but I needed something even quicker. So I devised this tecioe in my mind, whipped it up, and even Bob the Omni who, for the most part, does not care for my food, loved them.
I will be making this quick and easy treat over and I can throughout the holidays and beyond.  Feel free to experiment with different types of dry seasoning mixes and nuts.
Recipe
1 6-ounce box Earth Balance Cheddar Flavor Squares
1/4 chp roasted and sakted almonds
1/4 cup really good olive oil
.70 to .75 ounce package dried garlic and herb seasoning mix
1/4 to 1/2 teaspoon smoked paprika
Preheat oven to 250 degrees. In a 9 x 13 -nch metal baking pan, combine crackers and almonds. In a small cup or bowl, whisk together olive oil, seasoning mix, and paprika. Drizzle over crackers and almonds, stir gently to combine well, place in oven and bake for 7 minutes.  Stir and bake for 7 more minutes. Let cool and store in airtight containers.