I am thrilled with my VEGAN Gumbo Recipe–it would make any Cajun proud!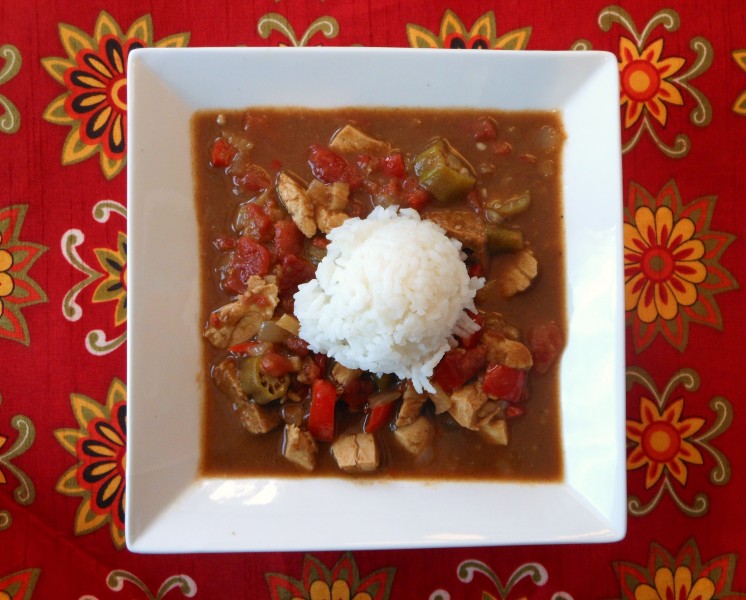 Head over to One Green Planet for the recipe and it's back story by clicking  HERE.
They only publish one photo with each recipe,
but I thought you might appreciate seeing my oven-baked roux–
inspired by "Cook's Country–"
which is truly the foundation of "the best" gumbos.
(It looks red in this photo which was taken at night on the stove with no natural light, but it was the color of melted chocolate.)