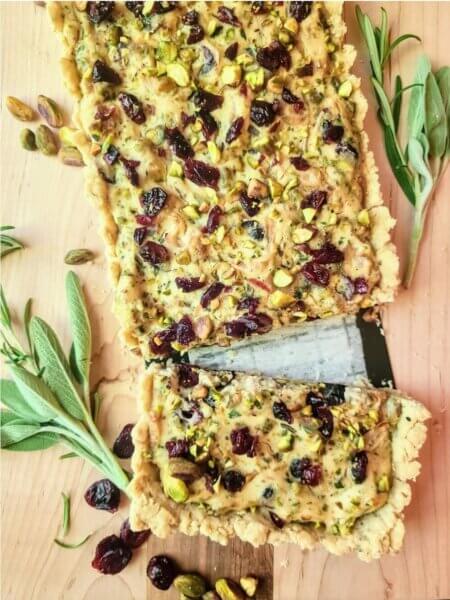 A Thanksgiving guest you will want at the table: Caramelized Onion, Dried Cranberry, and Pistachio Tart. It is vegan, plant-based, and very well-behaved.
Plus It is easy-breezy, thanks in part to a press-in crust, but elegant in that rustic way that is so appealing in autumn.
I was comes honored to be hired by Tofutti to create 3 holiday recipes and it is super fun to share the first one with you for the holiday of gratitude this week, at least in the US.
Find my vegan/plant-based–but no one will no–recipe here.
Happy Thanksgiving, all!
#vegan #veganrecipes #veganfoodshare #veganfoodporn #plantbased #plantbasedrecipes #plantbasedfoodshare #plantbasedfoodporn#vegansofinstagram #vegansoffacebook #vegansofvirginia #thebloomingplatter #Thanksgiving #veganthanksgivingrecipes #PlantBasedThanksgiving #tofutti