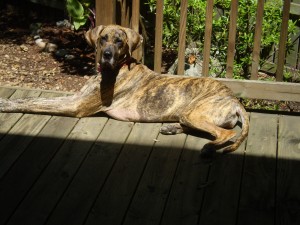 Yesterday, I took Miss Minnie to the vet for her wellness checkup.
When Dr. Smith opened the door to the exam room, he said, "Hello, beautiful."  And I knew he wasn't talking to me!
Just look at our gorgeous girl!
And at 88 lbs., our formerly homeless gal can no longer be called "Skinny Minnie."   Thank goodness.