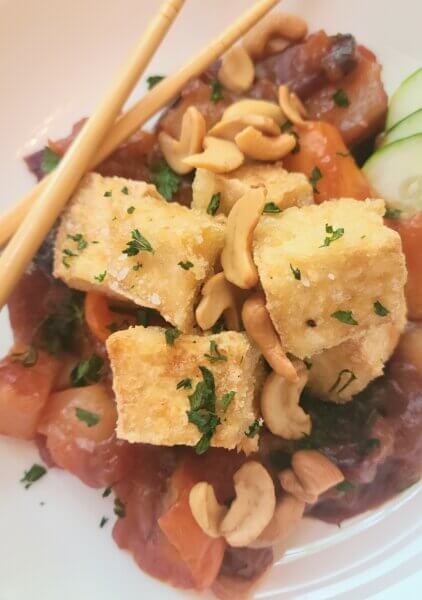 Cornstarch Slurry: It's the Only Way to Fry!
For the occasional deep fat fried splurge, I vastly prefer slurry over breading or battering, though it is more similar to the latter:
1/4 cup each water and cornstarch + choice of seasoning coats a pound of tofu cubes (or cauliflower florets, etc.) with a little left over for thickening your sauce, here my favorite sweet and sour sauce with onion, bell pepper, and pineapple.
It lends the thinnest, crispiest coating for ultimate flavor and texture.
#vegan #veganrecipes #veganfoodshare #veganfoodporn #plantbased #plantbasedrecipes #plantbasedfoodshare #plantbasedfoodporn #vegansofinstagram #vegansoffacebook #vegansofvirginia #plantbaseddeepfried
#vegandeepfried
#plantbasedtofu
#vegantofu