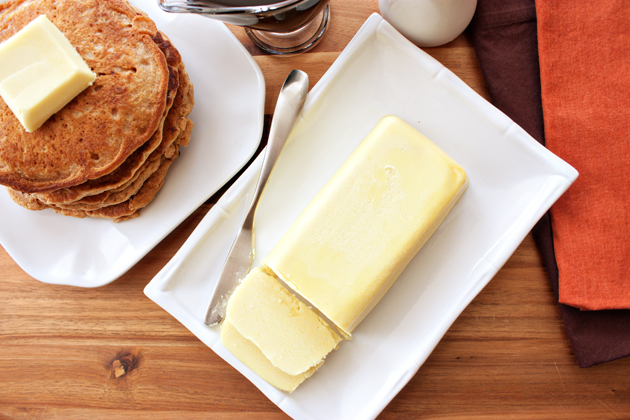 If  this week finds you firing up the oven for some last minute holiday baking, as it has me (Vegan Red Velvet Shortcake Cookies anyone?), I recommend that you try homemade vegan palm oil-free "Buttah" created by my new friend-across-the-miles and fellow Vegan Heritage Press cookbook author, Bryanna Clark Grogan (World Vegan Feast and others).
It cooks up and bakes up beautifully!  Heck, it even freezes well.  So make a double batch and freeze half. Find the back story, the eco-rationale, and the recipe HERE, on Bry's blog.
I am preparing tins of the aforementioned cookies (so pretty with a dark chocolate drizzle and sugar pearls) and Vegan Smoked Paprika and Garlic Roasted Pumpkin Seeds (with Nutritional Yeast) for students, a couple of friends, and my freelance clients.  The Pepitas, especially, should come with a warning!  A recipient of the first batch on Saturday night texted me a photo Sunday morning of him eating them by the spoonful saying, "It's all over but the shouting now!"
On a more serious note…Sunday night, I made dinner and a tin of the Pepitas for a good friend who, sadly, is battling stage 3 breast cancer and has been advised against soy since her cancer is estrogen positive.  (This is somewhat controversial in medical and health circles, but she is following her doctor's advice for now.)   Though there is a soy-free Earth Balance vegan butter, I didn't have any, so I made the recipe with olive oil instead of butter and bumped up the amount of spices and nutritional yeast.  Delicious!  So, if you or anyone you know is avoiding soy, know that olive oil is a more than respectable substitute.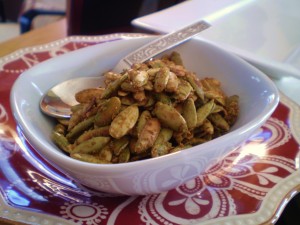 Get your baking on with Bry's Buttah!